If a state farm agent retired after his divorce, would the spouse be entitled to any of the termination payments?
More details:
Divorce was finalized in 1985 and agent retired in late 90's. Keogh was not awarded in divorce decree but no mention of termination payments during divorce proceedings. Not sure if they were known at the time of divorce or offered by state farm at a later time.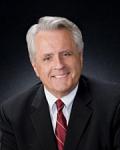 A lawyer must meet with you to learn all of your facts in order to be able to give you a proper answer. I think you are talking about his state farm pension, and your entitlement could depend on the language in your judgment, or perhaps on possible fraud in his disclosure. You have an uphill battle.