Is there a time limit to appeal a court decision?
More details:
I received a court decision in my favor, the defendant has said he will appeal this decision, which was 7 months ago,is there a time limit to make an appeal?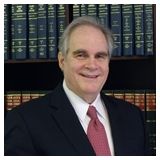 Yes. Although you did not indicate in your question which Court found in your favor, it seems unlikely that the defendant can still file an appeal. For example, in Family Court, it's 30 days (or sometimes 35 days). In New York's City Civil Court, you are required to send a copy of the judgment with notice of its entry to the defendant. The defendant's time to appeal starts once you do this. If you fail to do this, there are no time limitations for filing the appeal. You should look at the Rules of the Court that ruled in your favor. The Rules state what the time period for appeals is.