Parenting time addresses specific holidays. Do 3-day weekends count?
More details:
In previous court orders, Labor Day and Memorial Day were addressed as 3-day extended weekends for whatever parent had the child. New court order names primary residential parent and speaks to specific holidays, such as Christmas, Thanksgiving and Spring Break. Non-custodial parent is arguing that 3-day weekends (specifically President's Day and Martin Luther King Day) still apply and is refusing to return child.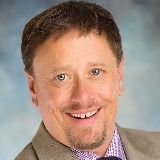 Unless the prior orders were specifically changed as to the 3-day weekends, those order would still be in place. By this I mean that if you changed the definitions of Christmas, Thanksgiving, and Spring Break only, that would not change the prior schedule, unless new orders indicated these were the only holidays in the "holiday parenting time" schedule.