Workerscomp will not pay for my surgeries can I sue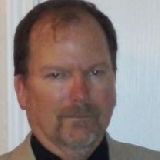 The short answer is maybe, eventually, when your administrative appelas are exhausted. Assuming there is a compensable injury and the request for surgery was properly requested by your provider. Were your surgeries preauthorized by the carrier, was your claim accepted as compensable and if the surgery was preauthorized was the surgery performed within the deadlines. Sorry it seems I am asking more questions than you did. The problem is that each action may result in a diffierent action. Lets say the IC does its usual two step. First assuming a back injury the IC say it accepts a sprain/strain but you have cadua equina syndrome and need immediate surgery because you cannot even walk. Under an emergancy situation you are entitled to go to the ER for surgery but that does not guarantee the IC will pay for your surgery. Lets change the situation and you hurt your back and providers treat you in accordance with AMA guides, first PT, then injections, then when all other treatment has failed they ask for pre-authorization and it is initially approved. Providers have you come in and give blood before surgery. The next day you go to the hospital and you are preped for surgery (shaved "down there", not very dignified) having to under go several humiliating act and almost put under sedation when a nurse comes in (and just as you see in the movies where the warden says there has been a stay) you discovery the IC has cancelled the surgery in effect because they will not pay for it. They can even do that! They cop out and say, "well the provider could have gone ahead with the surgery!

Lets look at another senario, (an actual case I handled a few years back) IC denied the claim in its entirety. The IW had surgery, the IW required nursing services at home. I advised the law requires reasonabel and necessary medical is required so if the doctor owrites a prescription for NURSING SERVICES I WILL GET HIS WIFE PAID. When it was all said and done I was able to get her paid $24,000 for taking care of her husband, even though she was not a nurse and she did not charge her husband. Like I say, my name is Warren, so I am at the end of the alphabet so I must be creative to stay in business. Another thing about the nursing service you are sure to love, a lawyer is not to take fees because it is medical services. Why did I fight for it knowing I would not take fees, I care! That's why I fought for it my client deserved every penny of it! Not many lawyers fight for nursing services because it is the wrong situation and they cannot or they do not know how to get the nursing services or they know they do not get paid for obtaining medical to be paid to the IW. I hope I have answered your question and I wish you good luck. I believe you will need a good attorny but if you are not getting paid income benefits and only have medical expenses left, your going to have a tough time getting representation, sorry. I hope you can find someone to help. Roy Warren, San Marcos Board Certified Lawyer, by the Texas Board of Legal Specialization.