My mother had a stroke.I am her medical power of attorney. My sister is disabled,how do I become her P.O.A.?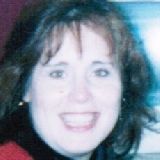 Medical or financial? Is your sister mentally competent notwithstanding her disability? Where does your sister live?

If your sister lives in NC or GA, I can prepare a medical and/or financial power of attorney for her for a reasonable fee.

If she resides in a state other than NC, she should consult an attorney in that state. Your sister would need to complete a power of attorney and name you as her agent.

If your sister is not mentally competent, then you will need to pursue a guardianship for her finances and person. Some states call a financial guardian the conservator. I would suggest that if you need to pursue a guardianship that you get an attorney who does elder or family law as they are familiar with these situations.