I am trying to get a divorce from my husband. I don't know where he is at and he hasn't contacted me in 2yrs.
More details:
The last thing he said to me was to hurry and get my divorce. I have not heard from since than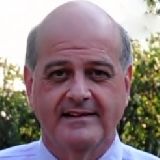 If you meet the Jurisdictional requirements for filing a petiton for divorce, now called dissolution in Oklahoma,you may file the petiton and conduct a diligent search for the address of your husband in order to attempt to serve him the Dissolution papers.If you have made a diligent effort to locate your spouse in order to serve him with the petiton and service of summons and all efforts have failed in your attempt to locate him, you can file pleadings with the Court setting forth the efforts you have made and the Court may then allow you to publish notice of your filing of the Petiton for Dissolution in a legal Newspaper in the County where you filed your petition. It must be published once a week for three consecutive weeks and meet certain requirements of language that must be included in the notice in order to notify your husband of the filing of your petition. You cannot get a Decree of Dissolution prior to forty one days from the first date the publication notice was published. The publication notice will state a date and time for him to answer your petiton or a Decree of Dissolution will be granted to you. On that date, you may appear before the assigned Judge and request he issue a Judgment for Dissolution of your marriage. All your required paperwork must be correct as well as the proof of publication obtained from the newspaper that your notice was published in which you must file with the District Court Clerk in the County where your Petition was filed. Once the Judge has reviewed the file and the required documents, he will swear you in and will ask certain questions of you pertaining to the Jurisdiction of the Court and your efforts in attempting to locate your spouse in order to serve him. Once the Judge is satisfied that the Court has Jurisdiction and the notice was sufficient pursuant to law, he may grant you a dissolution.