Does my attorney representing my brother-in-law pose a conflict of interest? Is this ethical? Can an attorney associated
More details:
I have paid an attorney a retainer to represent me in a divorce action. Subsequent to my paying his retainer my attorney called me to say that he was approached by my husband's brother to represent him in a divorce action against his current wife. My husband and I have few assets; my brother-in-law

has a seven figure home, an airplane and he is the CEO of 3-4 companies.

It appears that the two cases are unrelated. But I do not know all the facts, and your question does not seem to pose a conflict of interest to me.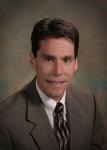 There is no conflict of interest. Contact my office for free consultation 727-446-7659.