Can i apeal to judge order about visitation on my 4 years old child?
More details:
My husband abuse his meds he is addicted, i have tpo x a year, he forget things, he is violent, bipolar,he not able to wacth my child without supervision, he is arrested 3 times dui.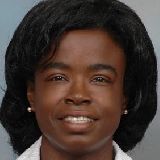 You can appeal final orders. However, the issue is will you be successful. It is very difficult to win an appeal on family law matters when judicial discretion is involved. Moreover, you have a very limited time to actually file the appeal. ASAP, contact local counsel who is experienced in family law appeals to schedule an initial consultation. The attorney will be able to tell you if an appeal is appropriate under the circumstances.