I live in NY-children live in FL.I know Im father what petition to file in FL to pay child support and get custody?

A petition for determination of paternity and other relief is the standard way for a father to establish his rights. You should probably consult with an family attorney in the area where the children are.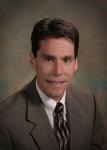 You have to file a petition in FL to enforce your parental rights. Contact my office for free consultation 727-446-7659.