When is probate court necessary for settlement and distribution of wrongful death or survival claims in pa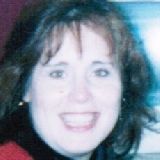 Probate court is not necessary for wrongful death claims. It would be for survival claims.

Wrongful death claims are those claims brought by the family of the deceased. See 42 Pa.C.S.A. § 8301 Death action

(a) General rule.--An action may be brought, under procedures prescribed by general rules, to recover damages for the death of an individual caused by the wrongful act or neglect or unlawful violence or negligence of another if no recovery for the same damages claimed in the wrongful death action was obtained by the injured individual during his lifetime and any prior actions for the same injuries are consolidated with the wrongful death claim so as to avoid a duplicate recovery.

(b) Beneficiaries.--Except as provided in subsection (d), the right of action created by this section shall exist only for the benefit of the spouse, children or parents of the deceased, whether or not citizens or residents of this Commonwealth or elsewhere. The damages recovered shall be distributed to the beneficiaries in the proportion they would take the personal estate of the decedent in the case of intestacy and without liability to creditors of the deceased person under the statutes of this Commonwealth.

--------------

A survival action is one that the personal representative brings on behalf of the estate. Any recovery for that goes into the estate and is a probate asset. See 42 PA CSA § 8302. Survival action.

A wrongful death claim is pursued by a personal injury attorney. Please discuss these issues with the personal injury attorney and/or probate attorney handling the estate for the deceased person.