My son's mother moved him to Colorado without my consent and has not been answering my calls for 3 weeks. What can I do
More details:
She has custody of him. She also does not have him enrolled in school and he should legally be enrolled in kindergarten. I cannot find her at all and CPS have been no help where she lives.

You need to get to an attorney as soon as possible, because if you let it ride, the state of Colorado will become the home state. If there is a court order which gives her custody you should take a copy with you when you see an attorney, along with any agreement that there might be.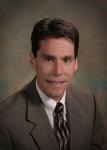 You have to file your case in FL asap so FL has jurisdiction. Contact my office for free consultation. 727-446-7659.