Unborn childs father has been baker acted, what are his rights after baby comes? Can he really gain sole custody?

Are the parties married, if so, he has rights to shared parental responsibility. If not he will have to file a paternity action and get his rights established in court.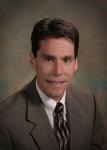 If you are not married to him then he has no rights until such time as he enforces them. Contact my office for free consultation. 727-446-7659.