Can a judge forfeit my rights as a father in Florida? I live in Ga. Never received a hearing or date.
More details:
My ex wife says I forfeited

My rights as the father of my children. I have never been served or told of a hearing date. She doesn't want to show me anything that says I did. What should I do? And can a judge forfeit my rights without me being present. This is all happening in Florida and I live in GA.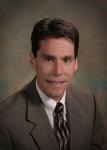 I would not trust what she says. Verify with the court yourself, find out what happened. Contact my office for free consultation 727-446-7659.