What can we do?
More details:
We bought a doublewide mobilehome and had it placed on our property. We paid cash for it. This was in January. They are still saying that the final inspection isn't done. Skirting was to be put on this week, now they are saying that they have to place the order, then put it on and then the inspector will come out. If approved the electice will go on.

We keep getting different dates we will be able to get in the house and those dates come and go.

Is there anything we can do to get this company to do their job? If we owed them money it would be a different story.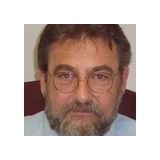 The best thing to do is hire an attorney to write a demand letter.