Do I have any legal rights if my husband is holding out money from his paycheck and not paying bills
More details:
We are behind on everything, about to file bankruptcy, and he is keeping about $2000 per month for himself. He always claims he has no money and I am only working part-time and have been out of work for about 9 months. What can I do? He won't even discuss it.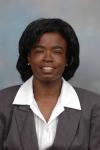 Unless you file for divorce or separate maintenance (in other states called legal separation), there is nothing you can do legally.