Is this a list of all her items if so is the date received the date I became representative & who is the received from?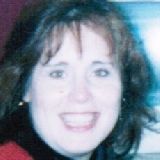 This question makes no sense.

First, neither me nor any other attorney has seen the list. What are you talking about? A 90-day inventory? A preliminary inventory?

If you are the personal representative, then why are you receiving an inventory? You have to create it and file with the courts. The preliminary inventory is filed at the time that you apply for letters testamentary (if there is a will) or letters of administration (if there is no will(). You have 90-days from the date of your appointment as personal representative.

If you are the personal representative and are this confused, then you need to consult a probate attorney who practices in the county where the estate will be probated. You don't necessarily need to hire an attorney to administer the estate but you should pay for a consult with one to help you.