Refi required cosigner. Now I learned that deed and loan are in parent name and I have paid for 12 years. What can i do?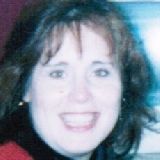 Your post is unclear. I am assuming that you either had no credit or more likely, had lousy credit, ergo the need for a co-signer. So you prevailed upon a parent to help you refinance. Because your credit was so bad or because the mortgage broker was shady or maybe a combination, in order to get the swell deal that was offered the loan had to be in your parents' name. I am not sure why you also were not included but it sounds like you were either deliberately omitted because of the bad credit or you were unintentionally omitted.

Now you either were unaware of what went down or you don't relate all the facts. From your post, it appears that you just discovered this now, which I kind of have a hard time believing. Now you want to get the land in your name and/or the mortgage in your name so it can be reported on your credit.

If the land is not in your name, you will have to "buy" the land from your parent. Get a mortgage company (hopefully your credit issues are a thing of the past and are now either resolved or off your credit completely). If you can qualify for a loan, then you would get a closing attorney to prepare a deed and deed of trust with the new mortgage company.

If you cannot qualify for a mortgage, then you are stuck. You can try contacting the lender (along with your parent) and see if you can be added to the mortgage. You will also need to see a real estate attorney about adding you to the deed as a joint tenant with right of survivorship so that the land will pass to you automatically if your parent dies.