My wife and I filed for bankruptcy and it was discharged about 3 years ago. In this bankruptcy we gave up our house.
More details:
The bank changed the locks. We have saved enough for a good down payment on another house but we told that the bank has never forclosed on the old house and it is still in our name. they said that we cannot get another house for at least three years after they foreclose. What can we do to have it taken out of our name.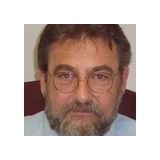 You might sign a deed in lieu of foreclosure.