What rights do i have over my daughter?
More details:
I had my daughter out of wedlock and the father didnt sign the birth certificate. I established paternity through child support, which he does not pay. She sees him very little and always with someone else around. He doesnt have a stable home and hasnt been able to hold on to a job. His mother gets my daughter sometimes and recently approached me about my daughter stayin over "his house". Yet, he doesnt want me to know where he stays or who he stays with. I expressed my concerns with his mother and told her that he could see her all he liked...but i dont feel comfortable with that situation. She took her anyways behind my back for two days. As many times as he has threatened to take her from me, i didnt take it lightly at all. I dont want to keep him from her, but dont feel comfortable with her being with him unsupervised..especially if he refuses to tell me where she will be and what crowd he keeps in front of her. What rights do i have?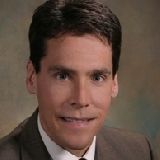 If not married to you and no custody orders then the father has zero rights until such time as he petitions the court to enforce his rights. Contact my office for free consultation 727-446-7659.