My sisters kid were taken by chil services how can i get them back?
More details:
My sister and her boyfriend went to jail, child services came and took the children from me the next day. i have never dealt with anything like this before, i dont know what steps to take to get them released into my custody.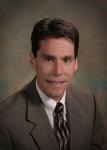 You have to contact the state and ask that they be placed with you. Contact my office for free consultation 727-446-7659.