One of my daughter's has become a drug addict. my other daughter would like to know of guardianship for her 2 children

Guardianship is extremely expensive and time consuming. In Florida we have another vehicle for this situation. It is called temporary custody of minor children by extended family. It can be done either with the parents' consent or without it, but is much less costly to have consents. Consult a local attorney about this.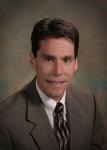 Yes you can do that, you have to petition the court for guardianship. Contact my office for free consultation 727-446-7659.