If I relinquish my parental rights, do I still pay child support?

When there is a step parent adoption, you do not have to pay future child support. You cannot just relinquish your parental rights. Someone else has to step into your shoes and adopt the child. Oddly, some people think that in order to get out of the child support obligation they can just relinquish their rights. That is not the case at all.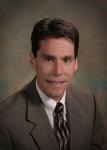 No you will not owe future support but you will owe back support unless the court waives this by court order. Contact my office for free consultation 727-446-7659.