What exactly is the "first call" in a custody hearing? And does this include significant others not keeping the children
More details:
No signed order from Judge at this time. Ruled 50/50 at hearing. Mother forfeited her week because she had prior engagements. Did not hear from her all that week. Now that it is His week, mother is complaining about him not picking children up from school. Does not like the fact that children will be with his fiance for a couple of hours. Can anything be done if Mother gets children from school on Father's week without his permission?

If you have an attorney, ask these types of questions to that person. If not, you should consult with one in your area to find out what needs to be done in circumstances like this. The name of the game is reasonableness.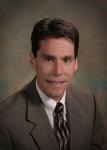 There should be a parenting plan schedule in place that clarifies all this. If not then it needs to be made more specific. Contact my office for free consultation 727-446-7659.