My daughter is turning 18 in a few months. Her dad said that he doesn't want to pay anymore child support...
More details:
Shes still going to school,child support was on verbal not by court. What can I do?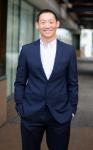 Your daughter may still be entitled to child support. California Family Code Section 3901 provides that parents' obligation to provide child support continues as to an unmarried child who has attained the age of 18 years, is a full-time high school student, and who is not self-supporting, until the time the child completes the 12th grade or attains the age of 19 years, whichever occurs first. To obtain a court order requiring the father to pay child support, you would have to file a motion in court requesting child support. It is important to keep in mind that you can only ask the court order that the father to pay child support starting from the date of your filing.