My ex & have a child. We were not married. We don't have a legal visitation agreement. Can I move out of the country?
More details:
His name is listed on the birth certificate. Our daughter is 4 years old and until 3 months ago, he did not spend much time with although he did cover childcare expenses. What can I do if I want to move out of the country? Does he have the legal capacity to stop me from leaving? I have asked but he has come up with very unreasonable demands. Please advise. Thanks.

You should seek the advice of a local attorney. If you move, he could force you to bring the child back.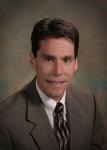 He has no legal rights since not married to you and no court orders however you may run into an issue if you need a passport for the child.