Where do I need to file and can we do a simple divorce without involving custody?
More details:
We got married in ga..but always lived in fl....I just moved to va he is still on fl...we have been seperated three years...we just want simple divorce...and do not want to involve custody..we both want to keep our full custody and deal with that amongst ourselves....is that possible and where should I file? I haven't been here in va long enough to file here, plus I plan on coming back before too long. Do I file in Fl or Ga?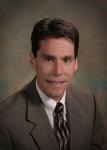 You can get a basic divorce in FL, without having to deal with custody issues if the kids don't live in FL.