Are lawyers in the state of Georgia required to present a retainer agreement if requesting a retainer? Bar rule?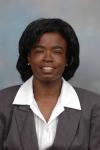 It is encouraged, but not required for the the retention agreement to be in writing. More specifically, under Bar Rule 1.5(b):

"When the lawyer has not regularly represented the client, the basis or rate of the fee shall be communicated to the client, preferably in writing, before or within a reasonable time after commencing the representation"