If I am getting a divorce what do I put under alimony and property if I am not seeking alimony and we have no property?

Follow the directions for the form you are filling out. You can find forms for divorce at flcourts.org. I charge only $750 for an uncontested divorce and the filing fee is over $400. It sounds like there is nothing that cannot be agreed to.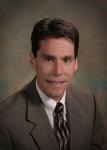 just fill in that you are not requesting these things.