Is it legal for a company to inform you that they are not renewing your contract while you are on workers comp..
More details:
I was working in Afghanistan as a helicopter mechanic when I received an on job back injury. This was 2 days before the end of my contract with them. I had informed them that I had intentions of staying with the company and was told that that would not be a problem. Three weeks after my injury I was informed by e-mail that they would not be renewing my contract.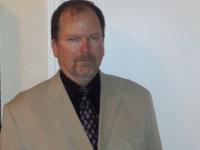 I believe that your injury, and resulting disability, would fall within the family medical leave act (FMLA) that is applicable when the employer has at least 50 employees. Your question also does not state whether you are a "Texas employee". You may be a Texas employee, covered by the Texas Worker's Compensation Act if yo were hired or recruited in Texas? Each State has their own worker's compensation laws so it is important to know which State has jurisdiction on your case. I am not an expert in FMLA law but I believe it "protects" injured workers for up to 16 weeks. After that,you may indeed be legally terminated if you cannot return to your previous job because of your injuries. If the FMLA applies your employer is required to make "reasonable" accommodations to allow you to continue with your employment but if that cannot be done...you will be done.

Also it appears you may have a contract with your employer? If so, look to your contract to see if it addresses your situation. You should also review whether you have short or long term disability insurance through your employer. Best of luck.