Should I pursue my ex husband for possible attempting kidnapping?
More details:
Our divorce decree doesn't specify where to meet, it's always been the local sheriff's office no matter where I lived due to my ex-husband being abusive. However when I moved to South Ga. I agreed to a Church that was more convenient for him and close to Police Station, however now no one is permanent at that Police Station and I don't feel comfortable there after he's approached me, thus he's making threats since he won't meet me or bring our 13 year old son back to where I designated which was Wal-mart-again easier for him since he wouldn't the Sheriff's Dept. What can/should I do?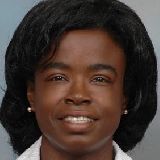 It's clear the visitation provision has to be modified because of material changes that have occurred since the divorce, including your move and his threats. You should hire an attorney to represent you in the modification. He or she will be able to discuss your options with you. It is apparent everything needs to be spelled out, including meeting locations.

Just for your information, he will be shooting himself in the foot if he failed to return the child at the designated time. This may result in the court's total revocation of visitation.