Is there a way I can still get my ex-husband retirement funds?
More details:
My X retired, but applied & was approved for disability under the (FRS)Because he's not receiving retirement benefits from FRS, they're saying I can't receive any funds because he's not receiving funds from the retirement division. I have a QDRO order. Can anything be done. My X did this so I won't get his money.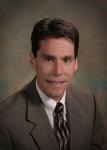 Yes you are still entitled to the monies. He cannot turn a retirement into disability and squeeze you out. The law is clear on this.