I need answers on how to get NOTICE TO FILE PUBLICATION FORMS FOR A DIVORCE ON-LINE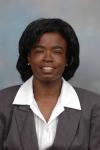 Depending on the county where you want to file, the forms may be online. Check online with the superior court of ______County.

Just remember, getting a divorce is not just a series of forms. It is knowing the law, the rules of the court, the rules of evidence, and legal arguments. Even if you want to handle it alone, you should considering paying for an initial consultation to discuss your proposed divorce with an experienced attorney in your area.