Child custody question
More details:
I live in Georgia. My ex has custody of both my 15 and 17 year. The 17 year old turns 18 in September, and as asked to move in with me. The divorce papers states that support is to be paid until he has graduated high school. With him turning 18, do I still have to go through the courts for custody until he graduates, as it will not happen until 8 months after he turns 18.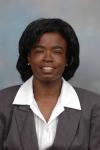 Yes, hire an attorney to file a petition to modify custody and child support with the appropriate affidavit from your 17 year old that he wants custody to be changed to you.