What's the odds of a change in custody for visitation interference,and denial of parental rights?
More details:
My son has been kept from me since Aug.2013. The reason his mother kept him from me is because she saw a bruise on his arm that she thought was a hand print. We we're asked questions by police And CPs. Nothing came of it.I continues to ask for visiting and was denied. I call him every night. I gotta a lawyer. And I'm caught up on child support. The week she got served. She started letting me get visitation. He is failing in school. And she has denied me medical and school records telling them I schedule is weekend. I've been denied 8 months. I have detailed proof(text,recordings and Facebook messages).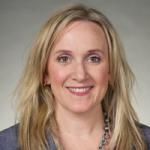 It is hard for any lawyer to give you odds for a case. So much depends on the Judge. Always hire a local attorney that is familiar with the judge and practices regularly in front of them. It sounds like you are doing everything right. Keep exercising your phone call rights and paying child support. Have you asked for at least supervised visits to re-establish the relationship?