Can I sign over my parental right while im incarcerated for non-payment
More details:
Im currently incarcerated because I'm behind on my payments. My son's mother has never allowed me any visitation even while I was making my payments so I think I should just terminate my parental rights because im not allowed to be in my childs life.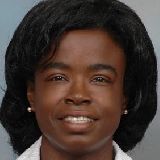 One has nothing to do with the other. Therefore, you may still be obligated to pay child support even if you sign over your rights. If you want to see your child, file for legitimation, if you haven't done so already, and ask for regular visitation. You can still establish a relationship with your child even if you are in prison. The court will determine if you qualify for visitation based upon your record.