If i live in maryland and me and my girlfriend have custody but not thru the courts can she take my 2 year old son to
More details:
florida and if i open a custody hearing case does she have to come back here until we go to court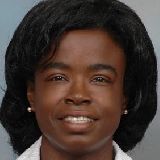 Maryland will have jurisdiction of the matter up to six months after she leaves the state. The court will determine if she must return. A temporary hearing may be required to resolve that issue. I strongly recommend you find local counsel and file to legalize the child and to obtain custody/visitation as soon as possible. It is logistically better to file and serve her before she leaves the state.