What paper work do I need to reopen a divorce case and redo the parent plan?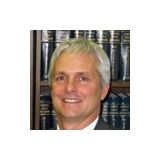 You would need to file a Motion to Modify the Parenting Plan. You would also file a SCRA with the Motion with a filing fee if the case has been inactive long enough for the clerk to close the file. To read more on New Mexico Parenting Plans, go here:

http://www.collinsattorneys.com/lawyer-attorney-1580297.html

http://www.albuquerquedivorcelawyerblog.com/2012/10/common-issues-with-p...