How Long does someone have to take care of a piece of property before it legally becomes theirs in indiana
More details:
Don't have survey. Realtor told us she didnt know where property line were but guessed. Neighbors lied to me when first moved in where property lines were. Just found that out from friend showing me that i could view my property lines on the county assessor's page. Been living here almost 3 years and they have just planted plants on our property. What can I do?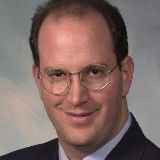 This is a question of "adverse possession." Time is only one element that you would have to prove in court in a Quiet Title action. Ten years under a belief that you own it with the proper owner having the ability to learn that you are possessing it are some of the key elements. Your claim may already have failed because you are investigating the matter after only 3 years.

Previous owners who acted like it was theirs and sold it under that impression can be "tacked on" to your time period to attempt to reach the ten year period.

There is some old case law that requires the paying of property taxes, too. This case law has been pulled back in recent years, but be aware that many people still mutter about taxes when these issues arise.