After responding to a complaint, how long before case is dismissed if plaintiff does nothing to proceed?
More details:
We have agreed to try and reconcile, but atty told hubby (plaintiff) that he shouldn't dismiss the case yet. Does he HAVE. To proceed, or will the case be dismissed after a certain time frame?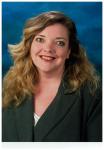 It sounds like your busband needs to tell his attorney that he wants to dismiss the case. His attorney should do what his client requests. Good luck.