How long does a divorce petition remain in court system
More details:
Husband filed for divorce in feb 2012 than fired attorney, is petition still active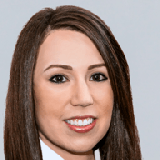 Without seeing the papers that were filed, I do not have enough information to answer this question. You should consult with an attorney in your county about your specific situation. Your attorney can also advise you about any economic claims you might have that are related to the divorce. If you cannot afford an attorney, you should contact the legal services office in your county. This answer is attorney advertising and is for educational purposes only. This does not in anyway constitute and/or form an attorney-client relationship. Allison D. Gaffen is licensed to practice law in the state of Pennsylvania, and this answer is not intended to solicit clients from outside the state of Pennsylvania. Allison represents clients in Allegheny, Beaver, Fayette, Washington and Westmoreland Counties. To schedule an appointment with Attorney Allison Gaffen call (412) 465-0785.