Workmans comp settlement offer
More details:
L was offered a settlement offer for a workmans comp injury, the attorney for the insurance comp. sent the offer to my attorney and l accepted the amount,then they sent the settlememt contract & a release & resignation form for me to sign, they want me to sign it before the settlement is approved by the arbitrator, also the the insurance comp. attorney or my attorney didnt sign yet, they said they will sign it when the arbitrator approves it, does this sound right to you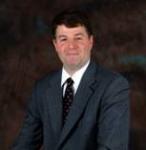 Each case is different but I normally counsel clients not to sign any other release when handling comp case. However, you may be getting additional consideration for resigning I don't know. Only you and your attorney know the facts of your case and the reasoning for same. You should have a detailed conversation with your attorney on this. The company wants you off their books so no new injuries at their employ.