Was my settlement fair? I was told I didn't need an lawyer unless I planned to sue.
More details:
I had my right dominant arm injured on the job.(Trying to stand a crate of marble into an elevator. Crate + arm + wall = Tennis elbow and Radial nerve entrapment)

I did therapy for 15 months for Tennis Elbow, in which I tried to return to work twice. I was unable to perform my job. My arm felt much better but was just not right. Only to find out that my Radial Nerve was crushed with in my forearm. Had surgery and was off for another 6 months. My arm is obviously not 100%, there are many things I can not do with my arm that I could before. I went for an IME and they told the insurance co. that I should get better so they stopped all medical treatment. So the settlement ended up with them giving 20% of the arm, AWW was $1682.47 and PPD rate of $664.72 so the offer was $33,634. I now feel that I was not given a fair shake. I've been a carpenter for the last 17 years and have 20 if not more to go. Signing that pink sheet made me feel taken. The arbitrator said it was fair. Was it?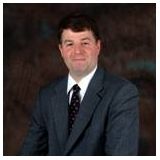 It is extremely difficult to give you a straight answer because a lawyer needs to review all your medical records, bills, wage, doctors at issue, whether your employer sent you to a fair "IME" which is really a Section 12 DEFENSE doctor exam in Illinois.