How long does a spouse have to be gone for abandonment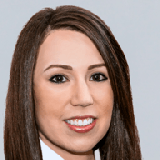 Desertion is addressed in 23 Pa.C.S.A. § 3301(a)(1):

§ 3301. Grounds for divorce.

(a) Fault.--The court may grant a divorce to the innocent and injured spouse whenever it is judged that the other spouse has:

(1) Committed willful and malicious desertion, and absence from the habitation of the injured and innocent spouse, without a reasonable cause, for the period of one or more years.

The law can be found in full here: http://www.legis.state.pa.us/WU01/LI/LI/CT/HTM/23/00.033.001.000..HTM.