I would like to know if I qualify for retroactive survivors benefit from 4 years ago. I couldn't apply before.
More details:
I applied here in ny and was told I can only receive retravtive money from 6 months to now. I will also receive money every month so will my 2 children.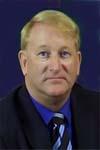 This will require a lot more information to properly answer the question. Contact a local Social Security attorney where you can take all your records and explain exactly what you are wanting to occur.