What is an Assignment of bid if the sale has not started yet (not until 5/22/12)
More details:
Bank lawyer send me a copy of an Assignment of Bid but according to Court Docket the sale date is not until 5/22/13, what does it mean?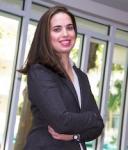 An Assignment of Bid just means that the Plaintiff is assigning its bid to another entity, usually the investor of the mortgage. This has to be done prior to the foreclosure sale so that the assignee of the bid can put in the bid on time.