I had a time share and sold it using quit claim deed. They now say it's in their by laws that I cannot sell to a corp.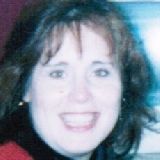 And what is your question? Why did you sell your timeshare to a corporation? What kind of "corporation was this? There are lots of timeshare scams out there. What kind of "bylaws" is this in? Corporate bylaws? How then are owners of timeshares made aware of this rule? I would think that a rule like this, if it is indeed their policy, would be communicated in some way to the timeshare owners.

You need to have your documents reviewed by an attorney who specializes in this. This is not a matter for a public bulletin board.