My sister & brother signed the petition for Summary Admin, I disagreed w/it. Can they "put it through" w/o my signature?
More details:
The 3 of us are the only heirs to mom's estate. I'm not contesting mom's Will, I just wanted an explaination of the amounts and items listed in the Petition for Summary Administration. I asked my sister, brother & mom's estate atty.in Pensacola to just explain what it was they were doing... nobody would. As a matter of fact, my brother and sister sent me threatening emails basically saying "sign or else". Mom named my sister Personal Representative in her Will. Mom's estate atty. said to sis & bro that they can somehow put it through without my signature. This I read in one of their emails to me. Can they do this? I don't believe they have yet because I have called the Escambia cty Probate Clerk of the Court and they have nothing on my mother at all.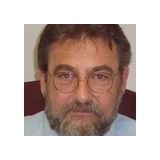 A summary administration is an abbreviated form of probate. What is it you want to fight about? Things should be divided according to the mother's will. Your signature would not be required.