Razor Capital received my final payment in January but still haven't filed a satisfaction letter, What are my rights?
More details:
I paid the balance of a judgement against me in full back in January 2013. Today I received a Tax Garnishment for the same debt that was paid in full 4 months ago. I've called numerous times about not receiving my Judgement Satisfaction letter. Razor Capital stated the account is paid and closed but they forgot to file the satisfaction notice.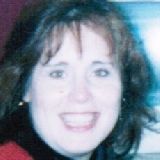 Most states have laws addressing this situation. The law usually provides that the creditor must mark the judgment as satisfied within 30, 60 or 90 days of the last payment. If the creditor fails to do so, the debtor writes a letter and demands that they do so. The letter should be sent certified mail return receipt requested. If the creditor still fails, then the debtor can sue and recover attorney fees and some penalty as provided for in the statute.

I suggest that you see an attorney who specializes in credit card defense/consumer law and ask the attorney if your state has this kind of statute. Perhaps the attorney for a fee will be willing to send RaZor or its attorney the letter on your behalf. For those few clients for whom I have had to do that, the letter usually does the trick as the creditor does not want sued and to have to pay your legal fees.

Regarding the tax intercept, since I am not licensed in your state I don't know if this is something that requires the creditor to file a notice to stop or not as there is no similar procedure in the states where I am admitted. This is something you should ask the attorney about as well.