My wife has remarried and I dont think we are divorced...can I remarry?

If you do not think you are divorced, find out. You cannot be married to two people at the same time, just one, and it is a 3rd degree felony to get married when you are married.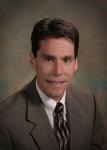 Do a search with the clerk first. Make sure you are divorced otherwise your next marriage is void.
I assume you asked her? Or you can look on myfloridacounty.com for a divorce judgment.