I would like to divorce my wife and have her leave the house
More details:
I have been married for 15 months. My wife left for 1 month but came back. I didn't feel right telling her she couldn't stay. Since then she is violent, spitting in my face, arguing. She has not hit me, but has pushed me etc. I would like her to leave but don't know how to get her to go. I have had the rental property for about 10 years with no lease and have been told it wouldn't be a good idea for me to leave nor do I want to. I need to know my options and can not at this time afford an attorney.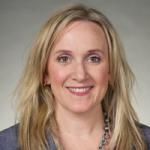 You can file an Order of Protection against her and she will be unable to come around you if it is granted. You don't need to file for divorce to do that. Also, you could file a Complaint for Divorce (the Clerk has the forms) and then file a Motion for Exclusive Possession of the rental house.